Calls for Kensington Palace Gardens to be renamed in honor of Ukrainian President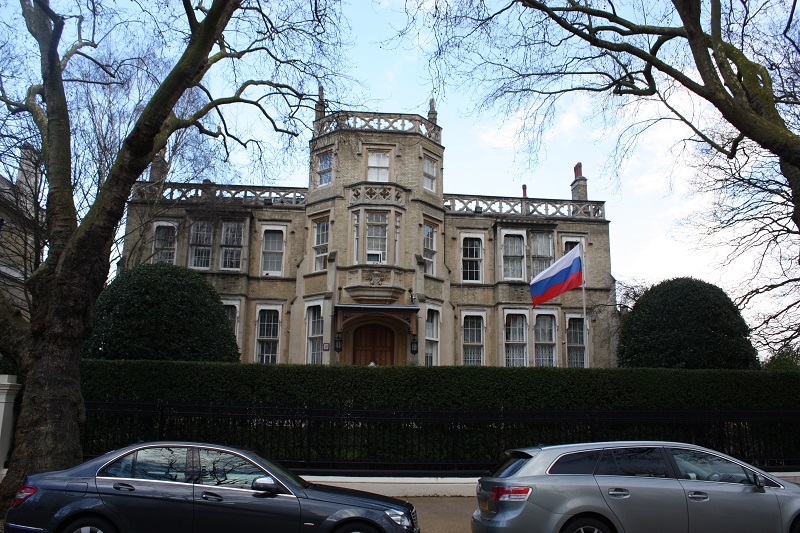 Calls have been made for Kensington Palace Gardens to be renamed in honor of Ukrainian President Volodymyr Zelensky, as Russia continues to wage war on Ukraine.
Kensington Palace Gardens are just around the corner from the Russian Embassy, ​​and calls to rename it Zelensky Avenue have been backed by London Mayor Sadiq Khan.
It comes after Lithuania changed the location of its Russian embassy to "Ukrainian Heroes Street" in its capital, Vilnius, while Albania named its street in Tirana "Free Ukraine Street", and Latvia calls theirs "Street of Independent Ukraine".
Although he offered his full support for the idea, Khan stressed that the priority was for people to continue donating vital supplies to Ukraine.
He said: "I support the initiative of solidarity with the Ukrainian people.
"However, the three things Ukrainians need are urgent medical supplies, emergency accessible food and defensive weapons."
MP Layla Moran, the Lib Dem's foreign affairs spokeswoman, welcomed the idea.
She said: "Britain must shame Putin at every possible opportunity. Anyone visiting or writing to the Embassy should remember Putin's murderous and destructive invasion of Ukraine.
"This small but meaningful gesture would match the outpouring of support from Londoners."
The Russian Embassy, ​​which is a six-minute walk down the road, rejected any suggestion of a name change and instead posted a tweet of an image of Ai-Petri mountain which sits atop the mountains of Crimea.
Ai-Petri is 1234 meters high, located in the Yalta region of Crimea and has been the subject of heated debate due to its location as it sits directly between Russia and Ukraine.
A Kensington & Chelsea spokesperson said: "We share the world's anger at Putin's assault on Ukraine and are horrified by the plight of the men, women and children caught up in the conflict.
"Kensington and Chelsea already share a special bond with the people of Ukraine, with the country's rich culture and history represented on our streets through the Ukrainian Social Club and the statue of Saint Volodymyr on Holland Park Avenue."
Featured image credit: Krokodyl, CC BY-SA 3.0 license, via Wikimedia Commons