COA reports DepEd on the unliquidated cash advance P1.9-B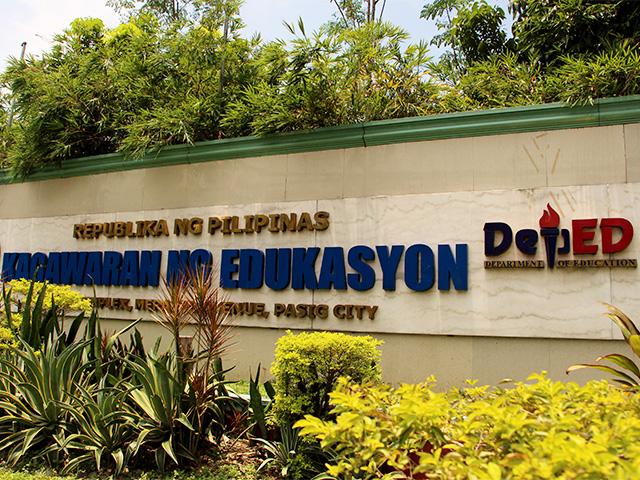 The education ministry has accumulated 1.9 billion pesos in unliquidated cash advances as of Dec.31, 2019, the Audit Commission said.
In its annual audit report on DepEd, the COA said that the unliquidated cash advance worth 1.9 billion pesos was initiated by the central office of DepEd and 11 regional offices of DepEd.
Region 5 had the highest amount of unliquidated cash advances at 445.5 million pesos, followed by region 6 with 411 million pesos.
The rest of the DepEd offices have accumulated the following amounts of unliquidated cash advances:
Region 12 with 290.3 million P
National capital region with 158.9 million pesos
Region 13 with P125.6 million
DepEd Central Office with P101.8 million
Region 4B with 93.9 million pesos
Region 9 with 79.5 million P
Region 1 with 70 million pesos
Region 10 with 59.8 million
Region 3 with 34.7 million
Region 8 with P15.7 million
Region 2 with P15.3 million
Region 11 with P14.8 million and
Region 7 with P4.7 million
"The unliquidated cash advances included unpaid accounts owed by retired / resigned / transferred / deceased former staff from Regional Offices 2, 5 and 8 for their respective amounts of P1 378 160.91, P1 389 821, 48 and P244 269.20. The same observation was noted in regional offices 7 (SDO Cadiz City) and 3 (SDO Nueva Ecija), however, the amount relating to the deficit was not mentioned. The settlement of the liquidation of said accounts is questionable, "COA said.
"The age of the unliquidated advances totaling P 1,158,332,034.73 at the central office of DepEd and in nine regional offices revealed that P 90 7,857,319.39 were granted during the year while the amount of P 250,474,715.34 concerned cash advances granted in previous years which were due for more than a year to more than ten years, "added the COA.
The large amount of unliquidated cash advances, the COA noted, is the result of deficiencies in the granting, liquidation and monitoring of cash advances, contrary to existing COA rules and regulations and DepEd s guidelines. relating to it.
The COA recommended that DepEd strictly comply with existing COA rules and regulations and DepEd guidelines on granting, liquidating and monitoring cash advances, as well as issuing letters of formal notice to agents. responsible for paying their cash advances.
"In the event of non-compliance, DepEd should implement withholding of wages or any amount owed to them, including appropriate legal sanctions in accordance with Article 218 of the Revised Penal Code for failure to report", the COA said.
"After all possible steps have been taken to verify account details and prove to be futile, [DepEd should] request the authorization to write off the said accounts of the Audit Commission, in accordance with the COA circular n ° 97-001 of February 5, 1997 and the COA circular n ° 2016-005 of December 19, 2016 ", added the COA.
In response, all DepEd offices accepted the recommendations of the state auditors.
DepEd's central office said its unliquidated cash advance had been reduced to 45.3 million pesos as of March 31 of this year.
DepEd NCR, for its part, has adopted the policies of liquidating funds on a monthly basis and "No Liquidation, No Cash Advance".
Region 2 has also requested the Finance Division to issue letters of formal notice to all employees and officials with overdue cash advances, while a memorandum will also be issued to inform all concerned that the failure to liquidate their outstanding cash advances within a specific time frame will cause DepEd to deduct the amounts. their salaries and other benefits due to them.
Unliquidated cash advances in DepEd Pampanga and Quezon provinces were also reduced to P 531,021 and P 173,000 in January and February of this year, respectively.
DepEd Masbate, however, took issue with the fact that the accountant's records revealed that his cash advances of P 98,602,633.39 as of December 31, 2019 is not a fair and realistic figure since many officials, directors of 'schools – in fact and in fact – have already liquidated their cash advances as of December 31, 2019 but have not been entered in the books of accounts due to the inability of the accounting section to prepare the writing orders on time. —LBG, GMA News