Hope in sight for Bulgaria's Macedonian veto? – To go out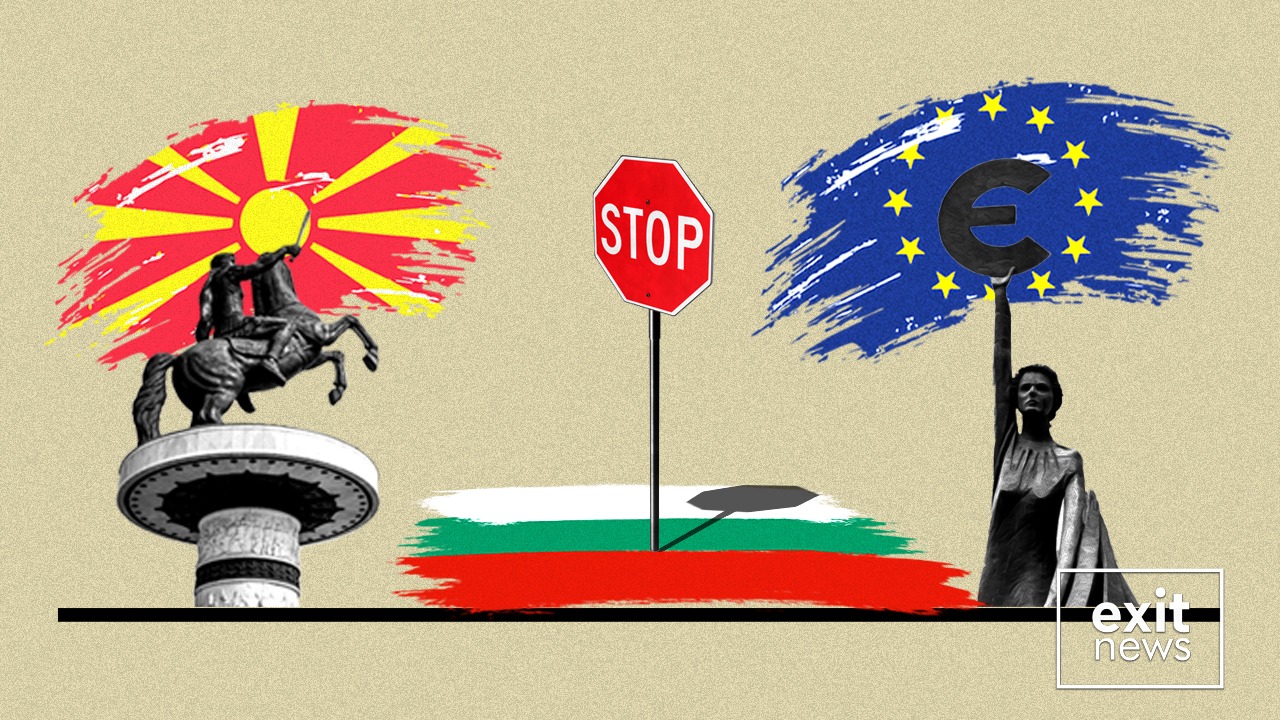 Bulgaria's new government is set to speed up North Macedonia's accession to the EU with measures that should help Sofia lift her current veto, but there are still some potential obstacles in the way.
New Prime Minister Kiri Petkov told the Financial Times that a "new process" would be proposed, which would be "very quick" and "with a limited timeframe, barely six months".
There are reports that Petkov has already met with interim Macedonian Prime Minister Zoran Zaev to find common ground.
"We agreed to continue to work in search of an acceptable solution to unblock the procedure for opening the negotiations for the accession of North Macedonia to the EU and for a new positive impetus to strengthen bilateral relations between our two countries, "Zaev said on Facebook.
Petkov was sworn in as prime minister earlier this week and after the very first cabinet session he told reporters the two countries would establish working groups to focus on the economy, common history, infrastructure and culture.
Bulgaria refuses to give in to Macedonian veto
"We will draw up an action plan at the beginning of January so that these working groups have concrete results in order to move forward in the negotiations," said Petkov.
Speaking to Exit's media partner EURACTIV.com, a Macedonian source confirmed that the winds of change are already being felt.
"We believe that the new government (in Bulgaria) is open to constructive dialogue," said the source.
Although this sounds like good news, he apparently does not have the support of Bulgarian Prime Minister Rumen Radev. Information obtained by EURACTIV Bulgaria indicates that Radev does not intend to cede land in Skopje until Sofia's concerns are taken into account.
Too soft an approach to North Macedonia would not be politically popular in Bulgaria and the new government is unlikely to want to shake things up, after three parliamentary elections in less than a year.
A recent Gallup poll found that citizens are in no rush to lift the veto. Only 7.5% of Bulgarians give priority to North Macedonia's accession to the EU. Gallup research this year shows the Bulgarians' position is hardening. In June, 57.9% of Bulgarians said settling relations between the two countries was of paramount importance.
In the summer, another Gallup poll found that 70% of Bulgarians were against lifting the veto if Skopje did not agree to the Sofia conditions. Only 19.3% were in favor of a Bulgarian compromise.
Bulgarian citizens oppose concessions in Skopje before cultural issues are resolved