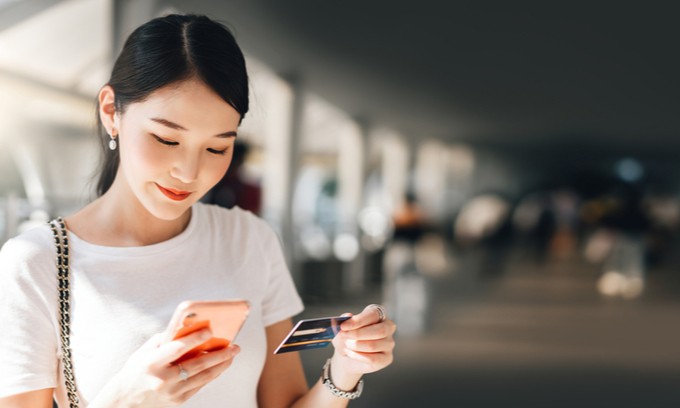 Before applying for a credit card, make sure you understand how they work. This could save you from having to pay interest and certain fees.
There are different types of credit cards available in Australia, including low-rate, low-fee, rewards, loyalty and balance transfer credit cards. Read on to see how they work.
What is a credit card?
A credit card is a way to borrow money from a bank or financial institution. It gives you access to a "line of credit". This means you can access the money you need up to a specified limit, known as a "credit limit". You will be required to repay all money accessed by you, together with any applicable interest, fees and other charges.
Credit cards are issued by banks and other financial institutions. These providers issue credit cards in partnership with payment networks, such as Mastercard or Visa. This means that you can use the credit card wherever Mastercard or Visa is accepted, for example.
How does a credit card work?
Your credit card provider will send you statements each month that will show the total amount of money you borrowed, any fees or charges accrued, minimum repayment, and due date.
If you pay off your balance in full by the due date each month, you won't pay interest on your purchases. If you pay only the minimum repayment, you'll usually be charged interest, but you'll avoid paying late fees.
Credit limit
Your credit limit is the maximum amount you can borrow. When you apply for a credit card, the provider will determine your maximum credit limit based on the information you provide. Credit card providers usually set minimum and maximum credit limits, depending on the type of card. Once you have a credit card, you can usually request an increase or decrease in your credit limit.
Minimum repayment
The minimum repayment is the lowest amount you must pay to honor your credit agreement. If you do not pay this amount by the due date, you will generally be charged a late payment fee.
If you pay only your minimum repayment (rather than the full amount), you'll usually avoid being charged late payment fees, but you'll be charged interest on your remaining balance.
The minimum refund amount will depend on your credit card provider and your outstanding balance. But a typical example is $25 or 2% of the amount owed, whichever is greater.
Interest-free period
Credit cards usually offer an interest-free period on purchases, for example up to 44 or 55 days. This is the maximum period that you will not be charged interest on new purchases you make with your credit card (starting on the first day of your statement period).
The interest-free period will only apply if you pay your closing balance in full by the due date each month. If you do not pay in full, you will lose your interest-free period and you will be charged interest on your outstanding balance.
The interest-free period does not apply to other types of transactions, such as cash advances (when you withdraw money from your credit card account). Cash advances generally bear interest from the date of the transaction until it is fully repaid.
Costs
Credit cards can come with a range of fees, including annual or monthly fees, late payment fees, cash advance fees and international transaction fees. You can get low-fee credit cards, which charge little or no annual fee. Generally, the lower the fee, the fewer benefits the credit card will offer (such as rewards or frequent flyer points or additional insurance).
Balance transfers
A balance transfer allows you to transfer your existing credit card balance (part or all) to a new credit card. Some credit cards offer 0% balance transfer offers, so you won't be charged interest on your transferred balance for a limited time. But at the end of the offer, the interest rate will revert to a higher rate. You may also be charged interest on any new purchases you make.
What is the difference between a credit card and a debit card?
The main difference is that when you use a credit card, you are borrowing money and you will have to pay that money back, plus any interest, fees and charges that apply. When you use a debit card, you are spending money that you already have in your transaction account.
How to apply for a credit card
be 18 or older
be an Australian citizen, permanent resident or hold an eligible visa
have a good credit history
meet all specified minimum income requirements.
You will usually need to provide information about your employment and income (such as payslips and bank statements), as well as information about your assets, debts, and general living expenses.
Before applying for a credit card, be sure to carefully consider your personal situation and budget. Ask yourself: what will you use the credit card for? Will you pay your balance each month? Will the annual fee offset the benefits you will receive? Could you pay for expenses in another way, such as creating an emergency fund?
Also consider the pros and cons. Credit cards can be risky because they can charge higher interest rates than other forms of credit, like personal loans, and you could hurt your credit score if you don't repay on time. But if used responsibly, they could actually help you build a positive credit history and you could get benefits like rewards or frequent flyer points.
---
Thank you for visiting Canstar, Australia's largest financial comparison site*