Panorama – EBRD announces Green TFP award winners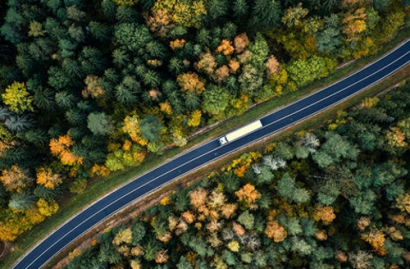 The Green TFP enables partner banks to use their existing trade finance facilities to finance exports, imports and local distribution of imported green technologies and materials, in line with the Green Economy Transition (GET) approach of the EBRD. The EBRD's strategic goal is to become a predominantly green bank by 2025.
The 2020 winners are:
The price of the Most active issuing bank in 2020 – Green Trade went to Raiffeisen Bank in Ukraine. The bank facilitated the highest number of green TFP transactions as an issuing bank, with a total CO2 emission reductions equivalent to 2,800 return flights from Kiev to London.
The price of the Most Active Confirmation Bank in 2020 – Green Trade was awarded to Commerzbank. The bank has successfully supported the largest number of green TFP transactions as a confirming bank, with an annual CO2 emission reductions equivalent to the electricity needed to power 90,000 electric cars for more than a year.
These two awards were presented jointly with The Banker, a Financial Time publication that covers the global banking and financial industry.
Price for Deal of the year – Green trade were awarded to:
Uzpromstroybank and Erste Bank der oesterreichischen Sparkassen, jointly, to improve the energy efficiency of the retail sector in Uzbekistan, which translates into energy savings equivalent to the energy needed to heat 150 Uzbek households each year.
Bank to be confirmed and Raiffeisenlandesbank Oberösterreich, jointly, to boost Georgia's energy supply by reducing dependence on fossil fuels through hydropower generation, with an impact equivalent to the generation of electricity needed to supply one-third of Batumi's households for one year.
Banka OTP Albania and Societe Generale, jointly, to facilitate access to drinking water in the residential and agricultural sectors in Morocco, resulting in the daily production of desalinated water equivalent to the filling of 100 Olympic swimming pools.
Misr Bank to support circularity in the metal processing sector in Egypt, with an energy saving impact equivalent to the annual output of a 120 MW photovoltaic power plant.
Ukrgasbank and Seb in Finland, jointly, to promote responsible forest management by supporting the trade of paper products from sustainable sources, with a CO

2

emission reductions equivalent to planting more than 700,000 trees.
Francis Malige, EBRD Managing Director, Financial Institutions, said: "The coronavirus pandemic has strained the global economy like nothing in decades. As much as he revealed weaknesses, he also demonstrated the crucial role of trade in keeping the world economy running. The EBRD responded quickly and forcefully with a new record in our trade facilitation program. But our commitment goes beyond responding to the crisis: we need to build a greener, more sustainable and more balanced world and here again, trade has a vital role to play.
From 2016 to 2020, the green PTF supported 1,095 foreign trade transactions involving the trade of technologies and materials for adaptation and mitigation of climate change, for a total volume of 958 million euros in 24 economies where the BERD invests.
The TFP, launched in 1999, aims to promote foreign trade to, from and between the economies in which the EBRD invests. Under this program, the EBRD provides guarantees to international confirming banks and short-term loans to selected banks and factoring companies for on-lending to local exporters, importers and distributors. The EBRD's PTF currently includes more than 100 partner banks in 30 economies where the EBRD invests and more than 800 confirming banks worldwide.