Police hack into suspected telecom fraud ring in Taiwan and arrest 12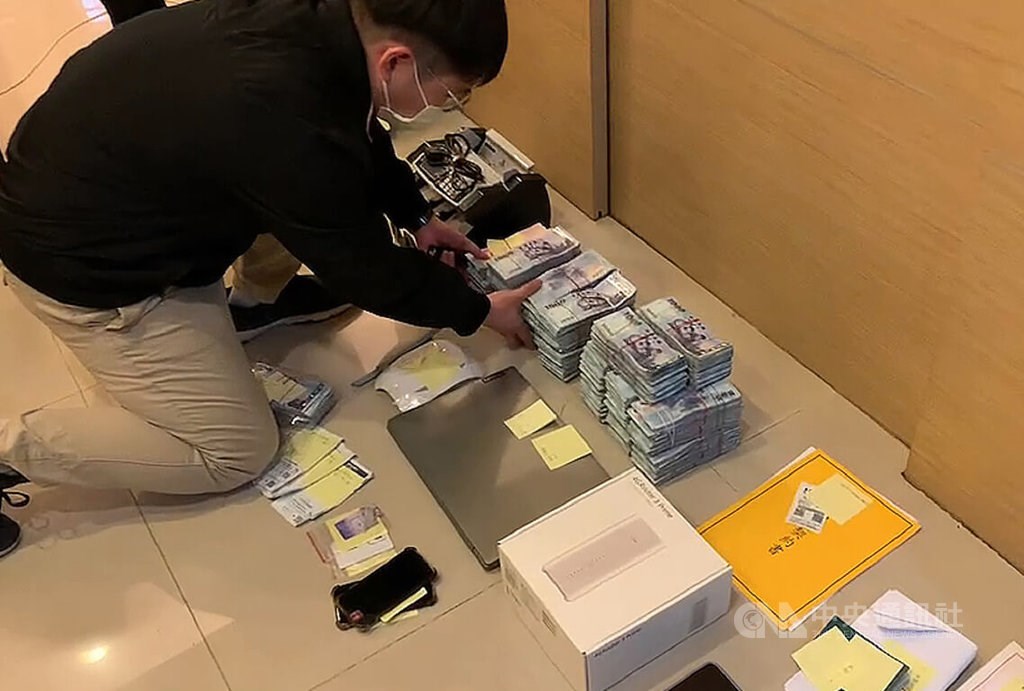 Taipei, Feb 9 (CNA) Law enforcement in Taiwan busted an alleged telecom fraud ring specializing in targeting victims in China and arrested 12 suspects across the country, confiscating NT$9.3 million ($334,532) in alleged illegal earnings, the Criminal Investigation Bureau announced Wednesday.
After conducting an analysis of data on suspected fraud, CIB officials found that several suspects who had set up call centers in Taiwan had started traveling to the Middle East in August 2020 and suspected them of involved in overseas telecommunications fraud, the bureau said in a statement.
CIB officials and the Kaohsiung City Police Department formed a special team and reported to the Kaohsiung District Prosecutor's Office to launch an investigation into the case.
Members of the fraud ring led by a 36-year-old man identified by his surname Yun (運) were found to have frequently traveled to the Middle East amid the global COVID-19 pandemic, and then to Albania. where they had also established a call center, according to a CIB official.
In one of the most common types of fraud schemes, members of the network posed as bank employees responsible for credit card payments who convinced their targets over the phone that they had missed a credit card payment. or that their credit card number had been stolen.
The call was then transferred to another member of the gang posing as a Chinese police officer to persuade the victims that they were involved in money laundering and therefore had to provide funds or other payments to avoid prosecution. .
In December 2021, after a number of network members returned to Taiwan, the task force raided their residences in Taoyuan, Nantou, and Taitung and arrested 12 suspects.
During the search, the police confiscated NT$9.3 million in suspected illegal earnings, bank books, debit cards and mobile phones as evidence. It also found that the network had defrauded 145 victims out of more than NT$200 million, according to the police statement.
Yun and other network members were referred to the Kaohsiung District Prosecutor's Office for further investigation.