Real estate prices in Kiev are skyrocketing, creating problems for buyers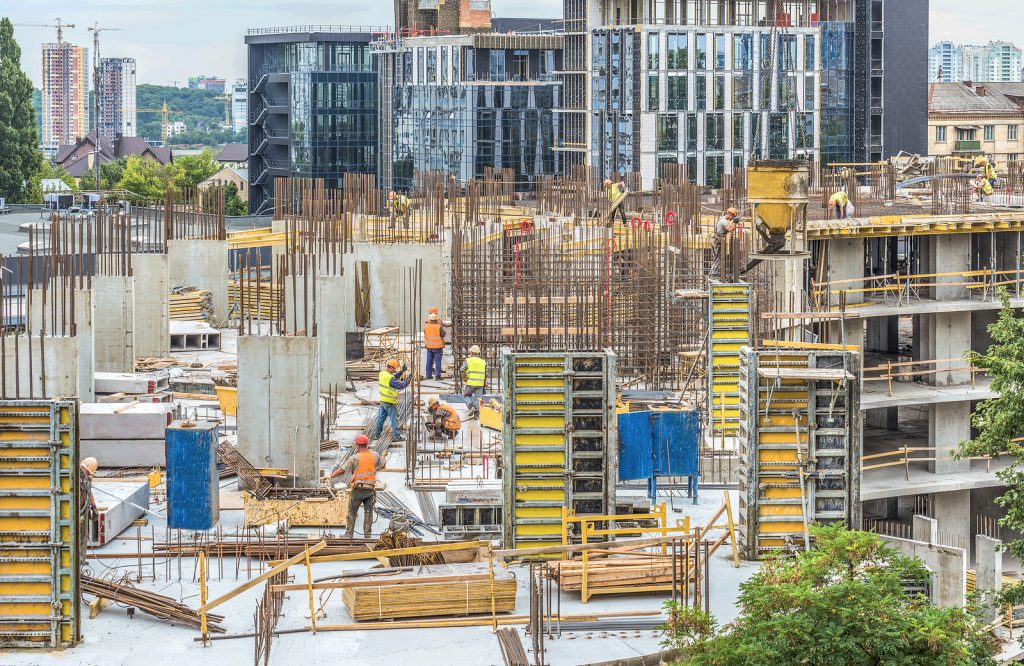 Real estate prices in Kiev have skyrocketed in recent months, with little sign of the bubble bursting any time soon.
Stroll through the Ukrainian capital Kiev, one of the things that immediately becomes noticeable is the abundance of construction sites.
Across the city, more and more apartment buildings and "apartment complexes" – essentially closed communities of apartment buildings – are popping up.
---
---
The city's left bank – once an industrial area with just a few scattered buildings – is now teeming with new construction, many of which exceed 20 stories. The city's real estate sector is clearly booming.
However, all these new constructions are still not enough to meet the demand.
According to John Suggitt, managing director of the Kyiv Real Estate Recovery Fund, Kiev suffers from a "chronic shortage of apartments". Statistics from the Kyiv City Administration show that the average area of ​​available apartments per capita is about 20 square meters. For comparison, in the most developed cities of the world, the average is between 30 and 40 square meters per capita.
With new construction falling short of demand and a shortage of available apartments already established, prices are rising rapidly, with few signs of slowing down on the horizon.
"According to our statistics, from last July to this, the average purchase price of apartments has increased by about 20 percent," said Halina Parkhomyuk, director of the real estate agency Kniazhiy Dim.
Statistics from lun.ua, a Ukrainian online real estate market, show a similar trend. It indicates that the average cost of an apartment in Kiev in 2020 was US $ 922 per square meter. Today it stands at US $ 1,131 per square meter, an increase of 23%.
A growing city in a shrinking country
The increase can be explained by several factors. Kiev is the economic and political center of the country, attractive to internal migrants from elsewhere in the country. In fact, Kiev is the only major Ukrainian city whose population is currently increasing, while the population of the country as a whole continues to decline steadily.
And despite the economic downturn caused by Covid-19, the city's real estate sector has come out unscathed – in fact, it appears to have been bolstered by the pandemic.
Parkhomyuk says there was a surge in demand after the first wave of Covid-19 and the quarantine that followed, and house prices have risen as a result.
"The quarantine intensified the trend to invest in real estate," Parkhomyuk said Emerging europe. "Ownership has become a much safer investment in these uncertain times when so many businesses were and continue to go bankrupt… it is also a constant source of additional income. Most of our customers buy to rent.
This is a key point – it seems that most of the demand for real estate purchases comes from people looking to invest in real estate, not buying a house for themselves. This means that available properties are concentrated in relatively few hands – and with mortgages often carrying high interest rates, few can afford to invest in new housing projects.
In 2020, mortgage rates in Ukraine were on average 18%. In an attempt to make housing more affordable for citizens, the Ukrainian government introduced an affordable mortgage program in March, offering a mortgage rate of seven percent to some borrowers, mostly young families.
However, according to Parkhomyuk, seven percent is still a pretty high rate, especially compared to Europe where mortgage rates are typically two to three percent.
Plus, she says, even the affordable mortgage program is out of reach for many young families.
"They would need a huge bunch of documents, just to check their age, their profession, their salary. It is a very difficult and long process. The program exists in theory, but in practice it is rarely used.
–
Rents also on the rise
The rise in house prices has also been accompanied by a concomitant and often proportional increase in rents. Although apartment rents have fallen quite significantly throughout 2020 and early 2021 due to the pandemic precipitating a minor exodus from the city, they have since rebounded strongly.
"We had to restructure our organization and focus more on houses than apartments," says Irina Panashenko, a real estate agent in Kiev. "For months, we got more calls from landlords than from potential tenants. The town's properties were empty, sometimes for almost a year.
Today, however, the city is full again and rents are on an upward trend. According to data from online marketplace OLX, the cost of long-term rent in Kiev has risen by 3% since last April – this takes into account the decline during the worst of the pandemic.
For now, the Kiev property bubble appears to be expanding steadily. And as long as the same chronic deficit of properties remains, the situation looks set to continue in the same direction.
Recent political developments are also expected to influence house prices. On July 1, the Ukrainian parliament passed a bill under which people selling three or more properties per year will be subject to an income tax of 18%, down from the current 5%.
This was done to suppress real estate speculation. However, Lev Partskhaladze, chairman of the Confederation of Builders of Ukraine, predicts that this will only increase house prices – up to 40%.
With mortgages unaffordable for much of the population and Kiev being the only major Ukrainian city on a noticeably upward economic trajectory, affordable housing looks set to remain beyond the reach of regular Kiev residents.
---
Unlike many news and information platforms, Emerging europe is free to read, and always will be. There is no paywall here. We are independent, we are not affiliated with or represent any political party or business organization. We want the best for emerging Europe, no more and no less. Your support will help us continue to spread awareness of this incredible region.
You can contribute here. Thank you.