Secretary of State Raščan at the meeting of ministers of the Adriatic-American Charter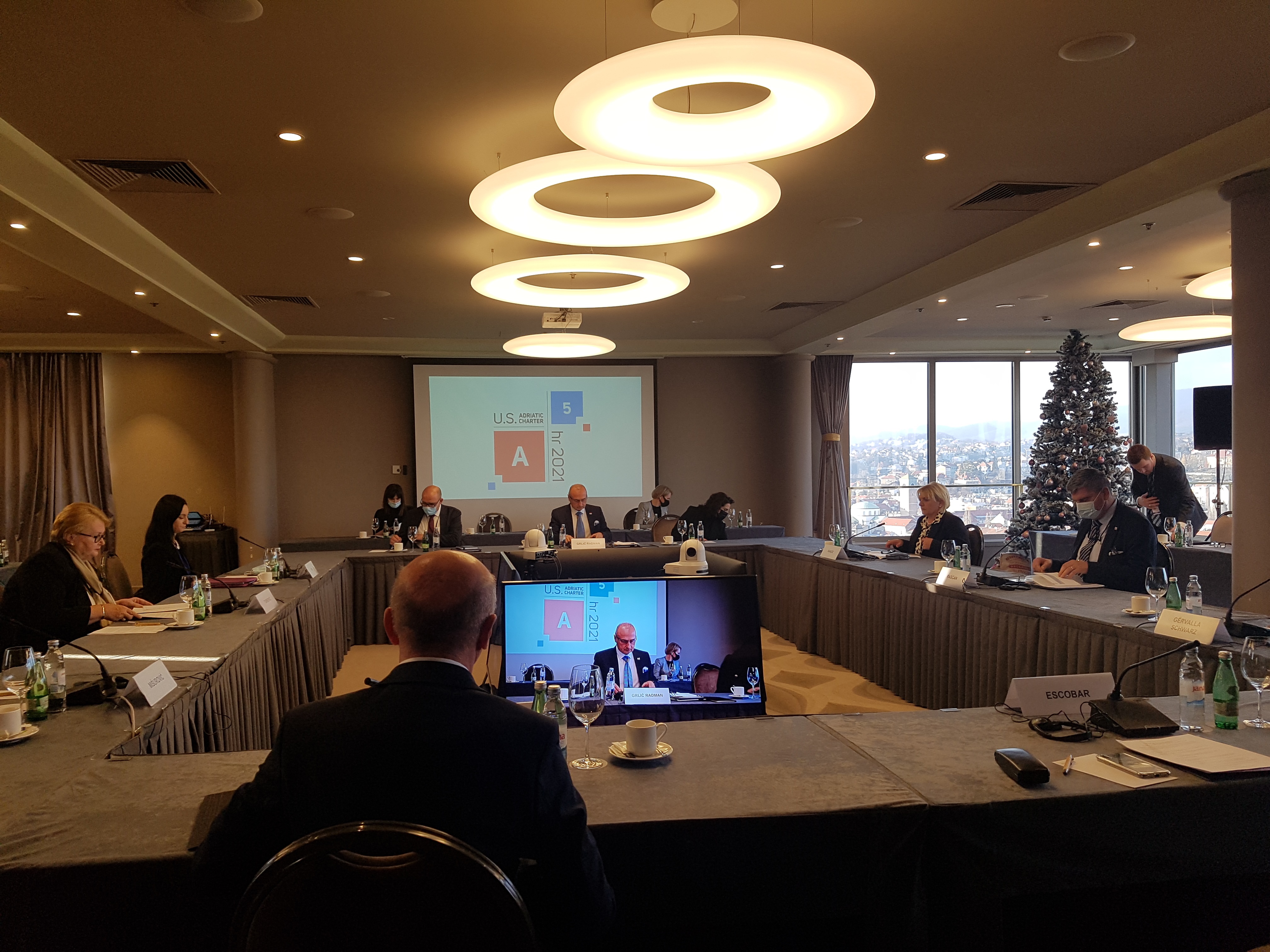 [ad_1]
At the invitation of the Minister of Foreign Affairs and European Integration of the Republic of Croatia, State Secretary Stanislav Raščan attended the Ministerial Meeting of the Adriatic Charter under the Croatian Presidency. This regional initiative unites the countries of the Western Balkans (Albania, Bosnia and Herzegovina, Montenegro, Croatia and North Macedonia) and the United States of America, with the participation of the Republic of Kosovo and Serbia as observers .
Slovenia regularly attends meetings at the invitation of the presiding country, expressing its support for the reform efforts of member states and for security, stability and prosperity in the region. Slovenia is particularly involved in activities linked to the accession of these countries to Euro-Atlantic integrations.
At the ministerial meeting of the American-Adriatic Charter, Secretary of State Raščan took part in the debate on security challenges in South-Eastern Europe, focusing on Euro-Atlantic processes. He stressed that the stability of the Western Balkans is essential for security and stability in Europe and in the Euro-Atlantic area. Close cooperation between the EU and NATO, in addition to the active role of the United States, is important to promote reform processes in the region.
State Secretary Raščan underlined that the Western Balkans is one of the main priorities of the Slovenian Presidency of the Council of the EU. He then presented an overview of the main agreements emerging from the Brdo declaration adopted at the meeting of EU and Western Balkan leaders in October 2021, in particular those aimed at the socio-economic development of the region and the strengthening of cooperation in the political and security fields.
On the sidelines of the meeting, State Secretary Stanislav Raščan also met Zdenko Lucić, State Secretary for Foreign Trade and Development Cooperation at the Ministry of Foreign and European Affairs of the Republic of Croatia. They confirmed the good cooperation between the two countries in many areas. Croatian State Secretary Lucić thanked Slovenia for loaning supplies of Pfizer vaccine to Croatia in mid-November 2021. Officials then exchanged views on development and multilateral cooperation and the experience of economic diplomacy. State Secretary Lucić asked for Slovenia's support for Croatia's entry into the Schengen system and its membership in the Organization for Economic Co-operation and Development (OECD). They also discussed opportunities to strengthen collaboration between the two countries in European development cooperation.
[ad_2]