The big interview: Philip Lassman, Vice President, Head of Development, Northern Europe, Accor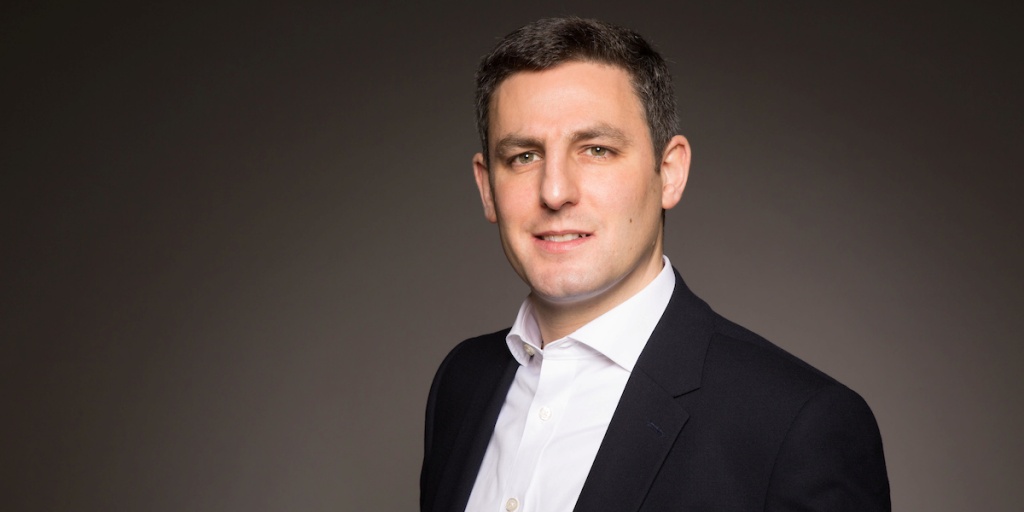 Imagery © Matt Writer.
Accor's Northern Europe pipeline is progressing at a rapid pace, so TOPHOTELNEWS went deeper into the reasons with the group's senior regional executive.
Philip Lassman, vice president, head of development, Northern Europe for Accor, revealed that the region's upcoming projects include 250 hotels comprising some 40,000 rooms.
huge territory
The hotel group includes a wide range of territories in its northern European classification, from Ireland in the west to Central Asia in the east, and from the Nordic countries to the Balkans.
The area is subdivided into four hubs, with Lassman covering the UK, Ireland, Benelux and the Nordics, while the other three encompass the DACH countries, Eastern Europe and the CIS countries ( Commonwealth of Independent States).
Popular places
As for where Accor is placing its upcoming hotel projects, Lassman detailed, "Our pipeline is growing at record highs and it's pretty evenly distributed. There's maybe a bit more weighting to the more mature markets in my region, but there's definitely an emergence from Eastern Europe and new developments coming in places like Serbia and Albania.
"There are many new Eastern European destinations opening up to tourism thanks to regional airlines and low-cost carriers, and there is also a growing base of travelers from these destinations. We have great new resorts along the Adriatic coast, mainly for our premium brands, which is what Accor wanted to focus more on. My colleagues are doing great things in the Eastern European market.
However, he pointed out: "The mature markets of the UK and Germany continue to be where most deals are done, but on a percentage growth basis we have fewer hotels in big countries like Hungary and Romania so there will be big increases because they are a blank canvas We are very close to having 20 hotels in Romania, whereas we had two or three a few years ago ."
Attraction of investors
According to Lassman, the fundamentals behind this development spurt are: "We've had a very strong couple of years and that's attracting new investment into these promising markets. Investors from outside the region come to these places because opportunities in more traditional markets are scarcer. There's a lot more capital being raised and so there's a lot of increased competition from the investor side.
"It's great to see international brands like Accor coming and helping these new destinations grow by putting flags in the ground. The strength of Accor as a manager really prevails there because we have the huge resource and the infrastructure at their doorstep instead of just being a franchise company.
Asset shortage
He added: "There is no shortage of investors keen to get into hotels because it is an attractive proposition, it is a cash and asset appreciation business. It is operational real estate with higher returns. Because Europe is so diverse, you can have a very heterogeneous portfolio which mitigates your risk. What we are seeing is actually a dearth of opportunities that these investors can invest in.
"From a UK market perspective, we have seen a government that has been very supportive of the industry during the pandemic. Because of that, we haven't seen huge amounts of distressed assets where all those investors thought there would be. We've seen quite a few off-market offerings where agents go to a select few very discreetly, but there's no stealing involved.
Positive projects
Exploring Accor's own brands, Lassman pointed out that there was no specific objective: "Generally, we are expanding across all sectors in Europe, with the arrival of Raffles The Old War Office Whitehall in London, which we are very excited about, and new Novotel Eastern Europe. These include Novotel Tirana in the Albanian capital and Novotel Oradea Aquapark in northwestern Romania.
He added: "Mövenpick flies in Eastern Europe and we have signed a big project in Spa, Belgium. It will be a conversion of a historic building and will open within the next two years,"
The British way
In addition, Lassman cited other UK projects that are making waves: "We have just opened this fantastic new Novotel in Liverpool which also has a number of extended stay rooms within the hotel. This makes sense because you will have guests who will stay for one night and others who will stay for a month. This is to allow the flexibility needed to adapt to market demands. There's no point in having a brand that locks you into a box that doesn't allow you to capture the business that is in your area.
For London, he mentioned the Hyde Paradox Hotel London City. The property will occupy 15 Old Bailey, a building originally known as the Spiers & Pond Hotel. "It was the first hotel in London when the UK first had electricity," he explained. "It opened in 1874 and was then turned into offices in the early 1900s, but we are turning it into a hotel again. It will open in the middle of next year.
Also in the country's capital, he revealed: "There will always be new hotspots for development, and new parts of London are opening up thanks to new rail links." This saw an Ibis Styles open in Romford, east London, earlier this year, joining a similarly branded site near Seven Kings last year. "The new transport is opening up new communities and also giving people much more affordable types of accommodation than having to stay in the City of London itself. The hotels are a short distance from each other, but are very different and get great reviews," he added.
fresh concept
Highlighting that Ibis Styles and Ibis properties have recently relaunched the brands bedroom concept, Lassman explained, "We are seeing the new Plaza concept come to life now in our new European openings. We had a global tender for the redesign and three concepts were signed up from around the world: Plaza from South America, Agora from Europe and Square from Asia, but these concepts were not limited to the location where they were designed.
"The Plaza concept was the one that pleased the owners the most. It's just clean and tidy, with lots of straight lines and a nice parquet effect. It went very well and it really breathes new life into the brand.
Influencing factors
In terms of the direction of development and how macroeconomic factors influence decisions, Lassman replied, "We are adapting regionally where we need to, as we have done recently when it comes to to stop developments in Russia.
"But in fact, the fundamentals are who is the partner with whom we are going to work? Are they a good match for us and are we a good match for them? Because the last thing we want to do is associate with someone and it doesn't work. Obviously, location is very important. Can we add value? Do we have the right brands for the place? »
He further indicated that ESG (environmental, social and corporate governance) was on Accor's agenda. "We ask ourselves if we are making a worthwhile contribution to the society we are going to. We have canceled a few projects where there was a negative impact on the ecology in some of these unspoilt resorts. We made the decision to withdraw because in fact it was going to ruin the environment. We want to be a pioneer in the ESG field.
Key sectors
On key segments, Lassman detailed: "We have a strong push into the luxury and lifestyle sector at the moment, which is great because we've gone big in partnerships like Ennismore. In addition, the premium segment was an area where we traditionally struggled, but now we excel in it.
"We are also very strong in extended stay. If guests are big fans of one of our brands like Novotel, if they are staying long, they can now stay at a Novotel Living. The first European establishment will be the Novotel Living Tallinn in Estonia. We also have Mövenpick Living and Pullman Living, in addition to Adagio Aparthotel, which is the most represented extended stay brand in Europe. We've created these extended stay labels for the majority of our brands to give investors that extra choice. »
Choice of brand
Investigating what these options mean for Accor's hotel development, Lassman said, "As an asset light company, what's really important to us is giving our partners choice, flexibility and diversity for the brands and segments we have. If you're going to bet on mild asset growth, you need diversity. You have to give investors a suite of options.
"I receive a lot of people who say: 'Accor has too many brands'. I've never heard anyone say that Kellogg's or Unilever have too many brands. We don't have too many brands because if investors want a choice, they don't choose between one of the 40 brands. When looking to develop a hotel, you appreciate a choice of two, three or four brands that match your vision for your project.
The road ahead
Asked about Accor's future, Lassman concluded, "I'm focused on asset-light organic growth. In recent years, we have been the first company in terms of signing and opening hotels.
"If we continue on the trajectory we are on, we will develop much more in Eastern Europe. We like to move markets, but we've also spent the last year seeding emerging markets because they will be the next mature markets. We are an energetic team that opens many great hotels.