The Navajo have a long history of rich traditions | Local News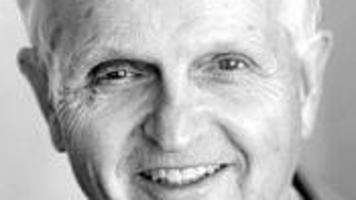 In the early 1840s, an American trader in New Mexico declared that "the Navajo, historically speaking, are certainly the most important of all the tribes in northern Mexico."
Among the many reasons he gave, one was the tribe's production "of a kind of blanket known as the Serape Navajo, woven so tightly that it can make rain fall." New Mexicans eagerly paid an exorbitant $ 50 to $ 60 for one of these textiles, using it as a garment or bedspread.
After the United States acquired the Southwest a few years later, other Americans began to learn about the Navajo, first because of their hostile ways, which were widely reported in the national press.
Later, as more was learned about the Navajo, scholars and writers became fascinated by the tribe's rich history and its resilient and adaptable culture. It is doubtful that another group of natives in our country has been the subject of more books.
Currently, the Navajo Nation spans parts of New Mexico, Arizona, and Utah; the reserve is almost as large as the state of West Virginia. Within this vast domain, the Navajo keep many of their traditional customs.
As a teenager, in 1954, I got a summer job as a chore boy at a Navajo mission near Fort Defiance, Ariz., Just across the border from New Mexico. At this date, the interior of the reserve was undeveloped.
Most of the Navajo were then farmers or shepherds who lived in hogans. They traveled in boxcars on unpaved roads to isolated trading posts. And they spoke little or no English.
To a child "interested in Indians," my three months at Fort Defiance seemed like a godsend. I stayed in a dormitory with boarding Navajo boys my age, and with them I made my first hesitant attempts to learn the native language.
All agree that mastering the Navajo language presents great challenges for foreigners as it contains many unfamiliar structures and difficult sounds. The mission kept a paid interpreter on staff who regularly translated religious services for the congregation.
Each summer, the missionary and interpreter spent a week with a group of Navajo families living in a remote area near Black Mountain. I was asked that year to accompany them as an aid.
The encampment contained about six hogans, and more were visible in the adjacent plain. Every day people came for Bible instruction and a midday meal, which, like breakfast and dinner, consisted of mutton stew, fried bread, and coffee brewed over an open fire.
The guests did not have special accommodation because there was none. Our litter consisted of sheepskins unrolled on the dirt floor of a hogan.
In the center of the large octagonal room was a homemade stove. And against the wall, old crates of Arbuckles coffee had been stacked to serve as shelves for food and pots.
Until World War II, the Navajo used Arbuckles' famous Ariosa coffee almost exclusively. They called him Hosten Cohay, which translates to "Mr. Coffee."
The product arrived at the trading posts in heavy crates decorated in red with the name Arbuckles Coffee above the mark and a flying angel.
Traders distributed the crates to Indian customers, who used them for various purposes, including as coffins for infants.
During our stay, a coffee-related story was told by the missionary. It appears that an Elks fraternal lodge in Phoenix once commissioned a famous Navajo weaver to make the lodge into a large illustrated rug.
A delegation found its hogan at the bottom of the reserve. The men explained that they wanted a rug with their organization's name and emblem woven on it. Before leaving, they gave the woman a sheet of paper with their drawing on it, as well as a large cash advance.
Months, then years, passed as the worried Phoenix Elks waited for their precious stack.
Eventually, they were informed by an Indian trader that he was ready.
A new delegation traveled to the distant hogan where they were shocked when the proud weaver showed off her magnificent work.
Instead of the Elks emblem, the men were stunned to see "Arbuckles Coffee" and, beneath the words, a flying red angel.
The woman explained. She had long lost the sheet of paper. However, she was sure that the Bila-gna (white men) would be delighted with her cashier-inspired substitution because it looked prettier.
Starting with my summer at Fort Defiance, I have collected over the years fragments of Navajo history and lore that now fill many notebooks.
My informal meeting continues for the sheer pleasure of gaining new insight into the culture of a remarkable people.
Now in semi-retirement, author Marc Simmons has been writing a weekly history column for over 35 years. The New Mexican publishes reprints of more than 1,800 columns he produced during his career.