The Taoiseach rejects suggestions for an "offering" budget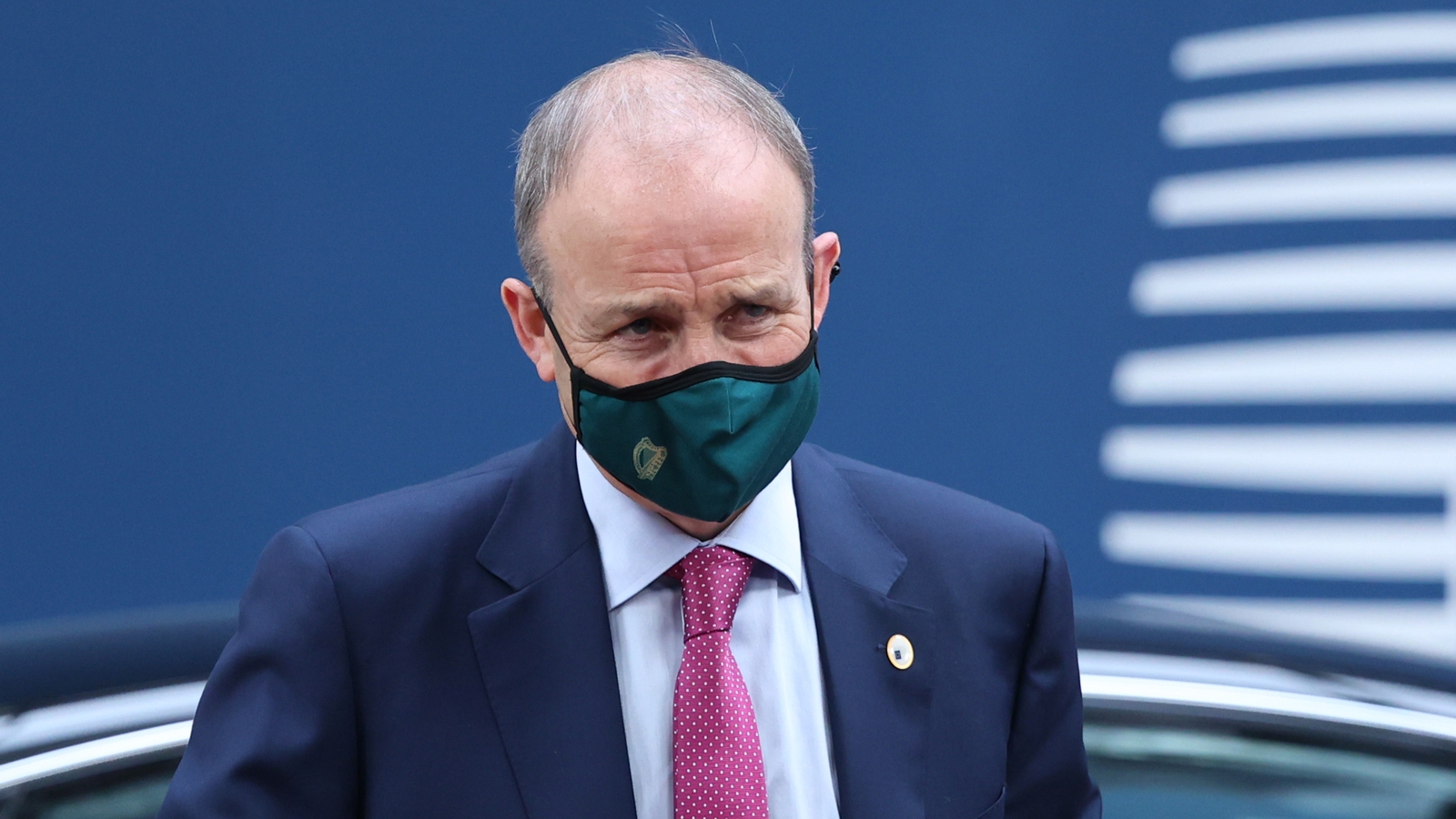 Taoiseach Micheál Martin rejected suggestions that the 2022 budget would be a giveaway, warning that "there won't be something for everyone in the public."
Speaking in Slovenia, he said that although the economy rebounds and incomes will be stronger than expected: "It will not change our fiscal parameters in terms of this budget."
The Taoiseach told reporters the government had set "a finite limit" which included "a billion in additional spending and about half a billion in taxes [measures]".
He added: "We obviously need to focus on the welfare aspect, in particular on energy, and Minister McGrath, Minister Paschal Donohoe, [Minister] Humphreys and others will be working on this aspect of the budget, because even today and last night … the energy crisis is a problem all over Europe. "
Mr Martin said there had been "consensus" among EU leaders that member states should engage on the energy issue and that the commission was now tasked with preparing proposals for the next council meeting for short and medium term measures to deal with the problem.
The Taoiseach also said he would not anticipate any decision to be made in Cabinet tomorrow regarding the corporate tax rate in Ireland.
Regarding the OECD process, he said: "We have indicated that we feel that the particular language around 'at least' is not acceptable to us.
"We made this clear to the other leaders and that language has been removed, which greatly improves the situation from our point of view."
Ireland supports Balkan 'accession program'
Earlier, the Taoiseach said Ireland supports the "accession program" which could lead to the eventual accession of six Balkan countries to the European Union.
Speaking at the informal EU leaders' summit in Slovenia, Mr Martin said Ireland has "benefited enormously" from EU membership and "we believe that we cannot prevent others to join ".
The leaders of Serbia, Montenegro, Albania, North Macedonia, Bosnia and Herzegovina and Kosovo participated in today's meeting.
Mr Martin said: "I think it is important, in the larger geopolitical situation, the need for the EU … to embrace its neighborhood."
He added: "Especially those countries which have a strong preference and orientation towards the European Union for a rather long period.
"Our position is that we are favorably prepared to open accession negotiations in particular with regard to Albania, North Macedonia and others."
While Serbia and Montenegro have opened accession negotiations with the EU, this has yet to be the case for Albania and North Macedonia.
Kosovo and Bosnia and Herzegovina are further along in the process and are only referred to as "candidate countries" for membership.
---
Read more:
Balkan states grappling with EU membership deadlock
---
Parliamentary meetings of parties
Tonight, at the meeting of the parliamentary party Fianna Fáil, calls were made for a major investment in childcare.
TD John Lahart said there has to be a Donogh O'Malley moment in providing child care for all.
There have also been calls for an increase in pensions in the budget and for scholarships to be made available to more families.
Éamon Ó Cuív suggested that mortgage costs could be taken into account when assessing a family's income for the grant.
At the Fine Gael party meeting, Finance Minister Paschal Donohoe was urged to be careful with budget spending.
TD Charlie Flanagan reportedly told the meeting that the government cannot give in to all demands and that there cannot be a runaway train of public spending.
The tone of the meeting was described as at times tense and the discussion summarized as full and frank.