The Untold Truth of Tito's Craft Vodka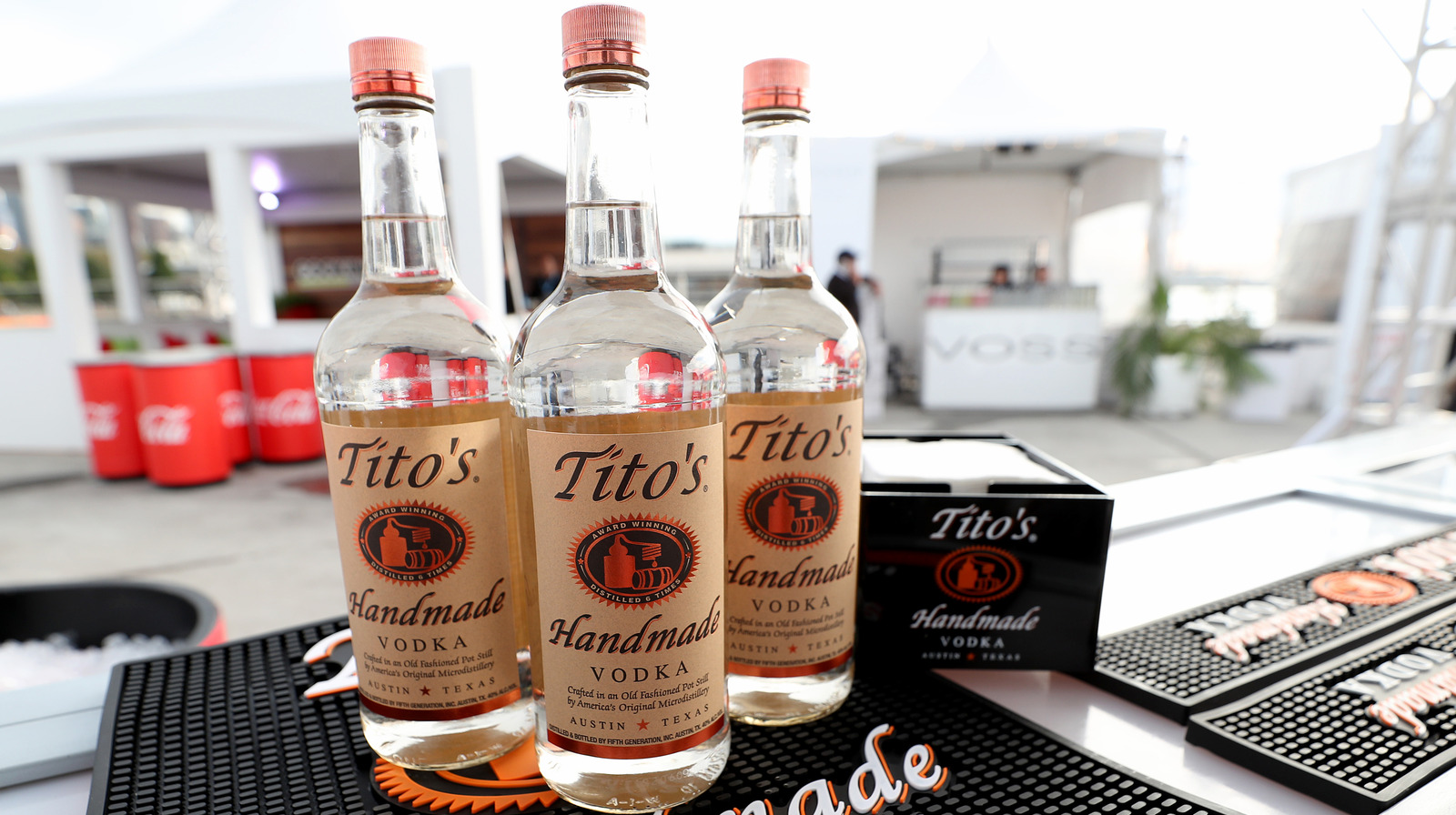 Canine friends and vodka are not an obvious match. But Tito's Homemade Vodka acknowledges that its "co-woofers" have been part of the company since its origins. In fact, Tito website still celebrates Dogjo, the German Shepherd mix that stood by founder Burt Beveridge when he created his vodka. Tito goes above and beyond in terms of dog love. Not only is his workplace dog-friendly, but just check out some of the stories of its resident dogs – the company has actually launched its own program to help four-legged friends called Vodka For Dog People.
The idea came to Beveridge because Dogjo's dog food would attract local strays (via Woof Republic). He did what he could to help the wandering pooches, who were sometimes adopted by truckers dropping off supplies at the distillery. However, he wanted to do even more. That's when Beth Bellanti, then working as a marketing director, stepped in. According to Woof Republic, she started a partnership with a local animal shelter and would post photos of stray dogs at the distillery on social media to try to get them adopted. These images performed better on social media than photos of Tito's actual products. This led to the development of Titos' Vodka For Dog People program.
Now, in addition to continuing to rescue stray animals, the business contributes to more than 3,000 annual animal welfare events to support the fundraising efforts of nonprofit organizations. Tito's also sells dog products on its website and donates 100% of profits to animal-related charities.