Turkish company to produce patrol boats for Albanian police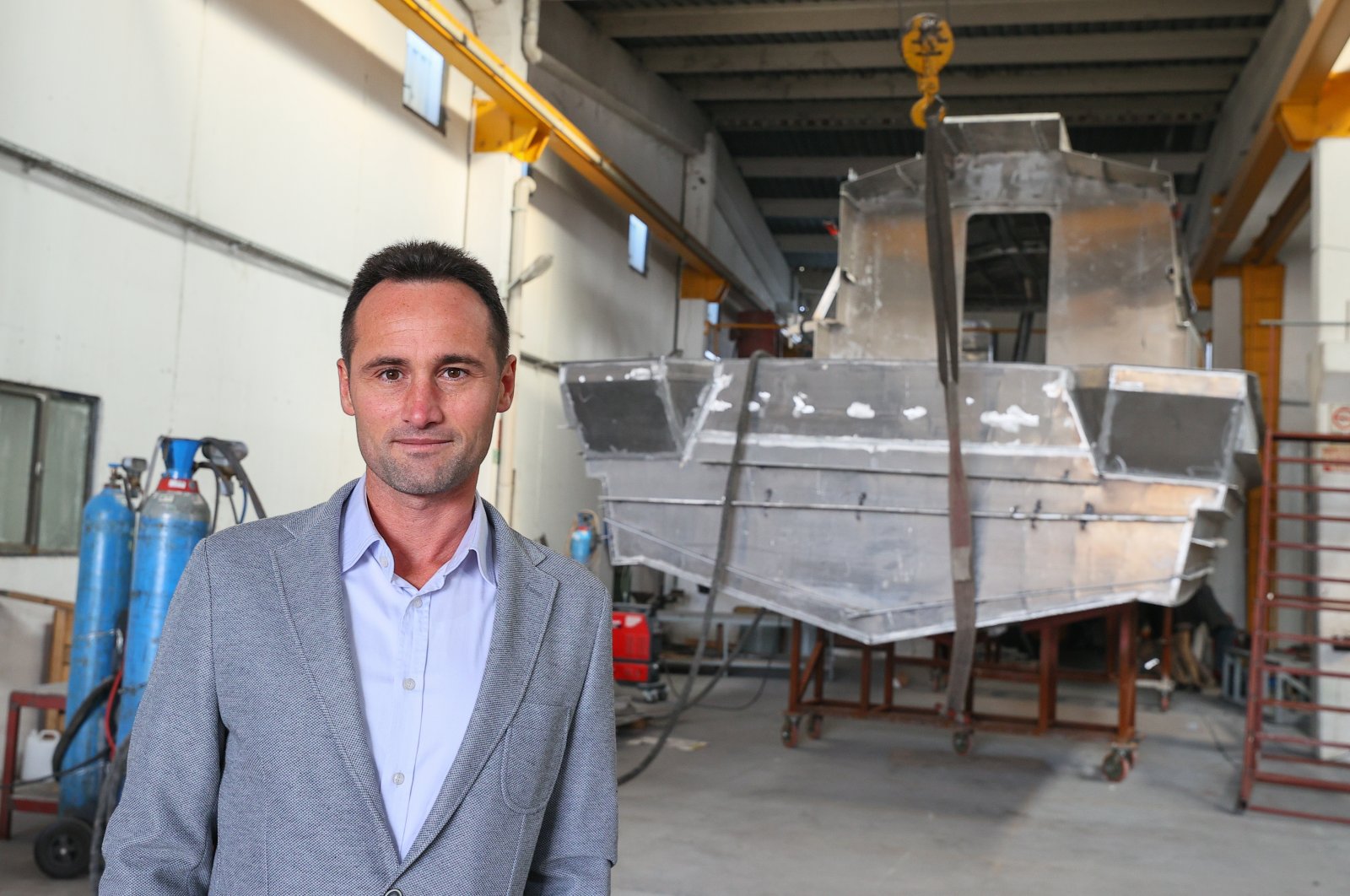 A Turkish engineering company will produce five boats, including one aluminum and four fiberglass, which will be used by the Albanian police for coastal security.
The Izmir-based company Gözüyılmaz Mühendislik begins production after winning a tender from the Albanian police for the European Union-funded project for the effective management of Europe's green and blue borders.
Some of the products produced by the company, established in Çiğli district in 1996 to contribute to both the defense industry and the national economy, are already in use by the Turkish police and sent to countries like Turkey. Russia.
It also recently concluded an agreement with Nigeria.
As part of the Albanian project, construction of a 15-meter (49-foot) aluminum boat and a 10-meter fiberglass boat for patrols has started in Izmir. The boats will be launched in March next year and delivered to the Albanian Interior Ministry in Durres.
Gözüyılmaz Mühendislik and Izmir Shipyard Deputy General Manager Özgür Inam told Anadolu Agency (AA) that they are exporting boats overseas under the Izmir Shipyard brand.
Stating that they have been in commercial production for 26 years, Inam said they also produce for the defense industry.
On the tender in Albania, Inam said it is a very competitive market and they have managed to stand out among European companies.
"It was a source of pride for our country and our company," he said.
Noting that the boats to be exported will be the Albanian Police's first naval fleet, Inam said they were the same patrol boats currently in use in the Turkish cities of Izmir, Antalya and Istanbul.
"These boats will provide a total of 3 million dollars (29.13 million TL) in foreign exchange to our country," he also added.
Previously, the company exported boats to Russian special forces and signed an export contract to Nigeria.
Addressing new work, Inam said they have also produced autonomous and unmanned boats with local defense giant Aselsan.
"We also manufacture for Roketsan," he said, adding: "We are fully confident that we will achieve the success of unmanned vehicles that we have achieved in aviation, also at sea. We are one of the five countries in the world that manufacture both autonomous and unmanned boats with herd capacity. "