Ukraine's ambassador says 'Russia's words are worth less than a hole in the New York pretzel' at UN meeting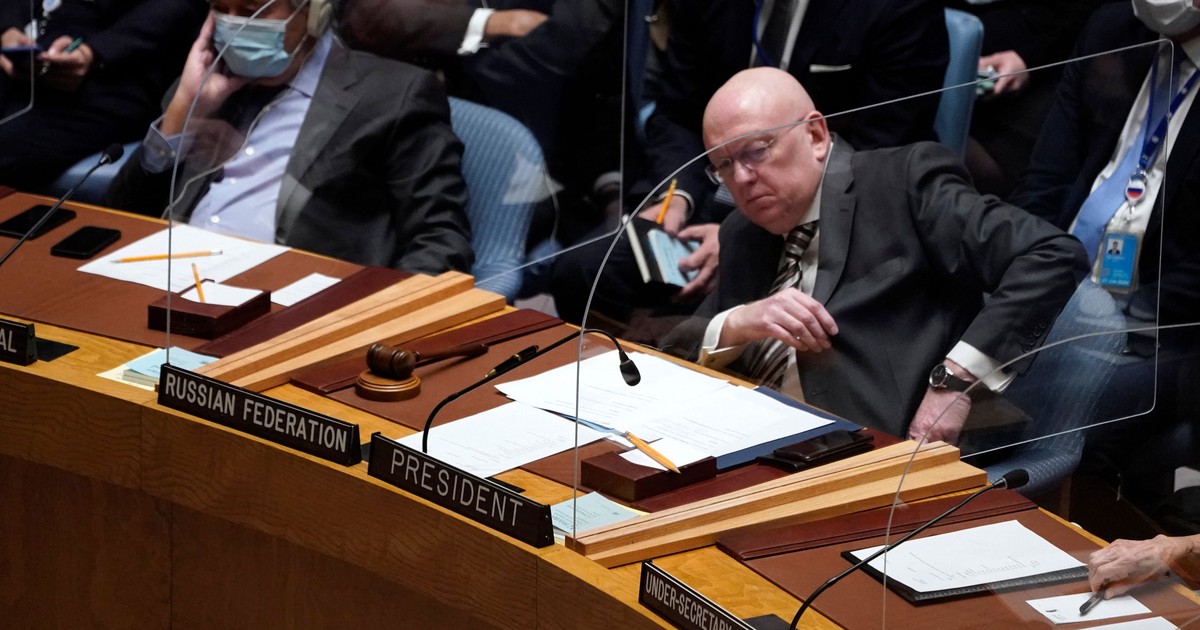 Ukraine's UN ambassador called the Russian invasion a 'Nazi-like course of action' in a draft UN Security Council resolution calling on Moscow to withdraw its troops and cease its assault on Ukraine.
Russian Ambassador Vasily Nebenzya, who is currently the council's chairman for February, vetoed the resolution, calling it "anti-Russian".
"How can we trust you? You have no idea what your president thinks. Your words are worth less than a hole in the New York pretzel," Ukrainian Ambassador Sergiy Kyslytsya said after the vote, ABC News reported.
Kyslytsya said Russia's veto came as no surprise. While China, India and the United Arab Emirates abstained from voting, the United States, which drafted the resolution, the United Kingdom, France, Norway, Ireland, Albania, the Gabon, Mexico, Brazil, Ghana and Kenya all voted in favor. .
"Russia, you can veto this resolution, but you can't veto our votes," US Ambassador Linda Thomas-Greenfield said at the meeting. "You cannot veto the truth. You cannot veto our principles. You cannot veto the Ukrainian people. You cannot veto the Charter of the United Nations. And you will not veto accountability."
Before establishing a minute of silence within the delegation, Kyslytsya invited the Russian ambassador to "pray for salvation".