US diplomat urges Albania to step up fight against corruption – Exit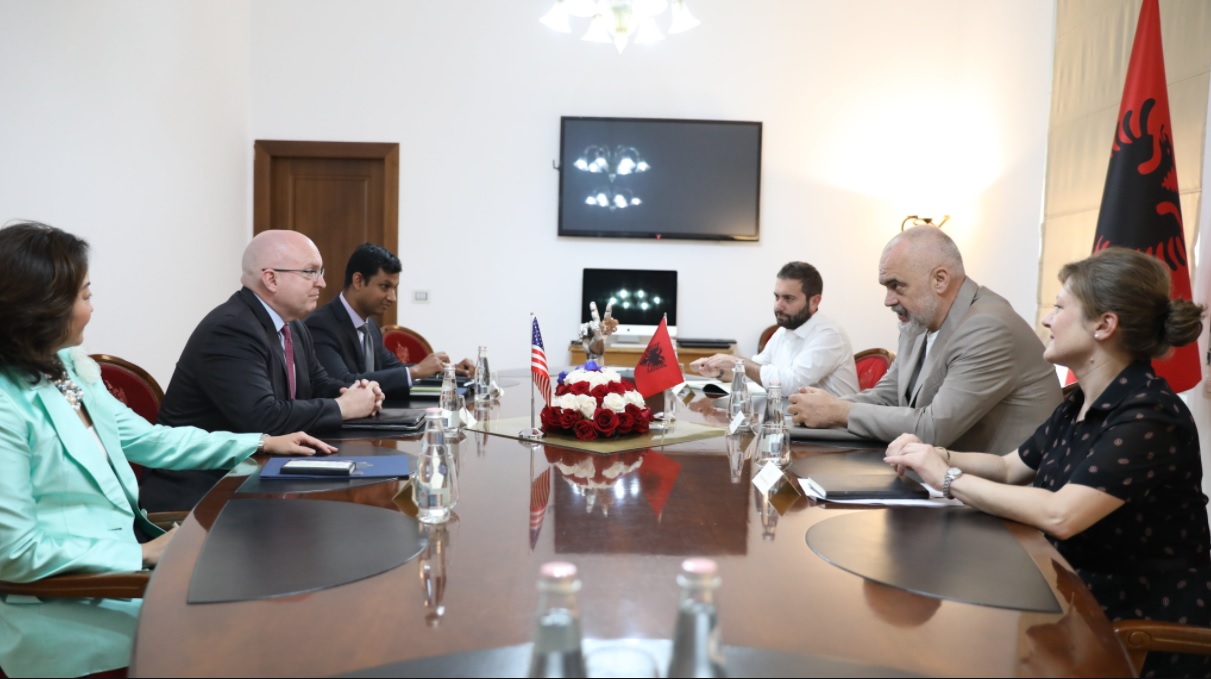 Philip T. Reeker, a senior diplomat in President Joe Biden's administration, outlined US priorities in Albania during meetings with senior politicians in Tirana on Thursday.
Reeker met with Prime Minister Edi Rama, opposition leader Lulzim Basha, several ministers, as well as judges and prosecutors who have successfully passed the scrutiny as part of the ongoing justice reform.
Reeker highlighted the United States' determination to fight corruption as a "fundamental national interest of the United States", including appointing corrupt politicians and barring their entry into the country, the United States Embassy declared.
Four former Albanian officials and their families have been barred from entering the United States for corruption: former Attorney General Adratik Llalla, former Mayor of Durres Vangjush Dako, former MP Tom Doshi and former president Sali Berisha. Others could follow after President Biden expanded the scope of the relevant law last month.
Reeker stressed that the United States fully supports judicial reform and the fight against corruption in Albania. These two elements are essential for strengthening democracy, defense and the economy, as well as Albania's accession to the European Union, he said.
The United States, alongside the European Union, has been supporting Albanian justice reform more strongly since 2016. The reform has reorganized the judicial system, created new institutions, while all judges and prosecutors are vetted according to their assets, their links to crime and Professional competence.
Its results in the fight against corruption, including the prosecution of senior politicians, remain to be seen.
Finally, the American diplomat congratulated Albania on having successfully hosted the major military exercise Defender Europe 21 and on having obtained a temporary seat on the UN Security Council.